Bone Appetite
Did you work up an appetite after taking your pooch out running? Don't drop them home or leave them in the car while you grab a bite to eat. Check out some of these local eateries that are pet-friendly, and let your pup have some lunch too! Here are just a few places in the cities for you and your fur child.
Virginia Beach
Citrus
357 N Great Neck Rd, Virginia Beach
2265 West Great Neck Road, Virginia Beach .
They offer some of the freshest meals around. They've recently teamed up with Jim White Fitness and Nutrition Studios to help provide some of the most healthiest choices. The produce is locally grown and tastes delicious. Make sure you ask them for their doggy menu.
---
CP Shuckers
2407 Pacific Ave, Virginia Beach
3232 Shore Drive, Virginia Beach
CP Shuckers is family owned and operated since 1995. They are one of the local's favorites and have been named Best of the Beach, Best outdoor Seating, Best Wings and Best Sports Bar in the area by the Virginia Pilot. They will love on your pooch, give them treats and water as soon as you're seated.
---
Sage Kitchen
1925 Fisher Arch, Virginia Beach 
What's better than their homemade soups and salads? Their chicken salad! Everything they make is from scratch and includes local ingredients, even from their own greenhouse. They even serve organic drinks. They even have an awesome outdoor play area for the kids and will soon have their own mini-golf course!  
Chesapeake
Ddeb's a Taste of Home
105 Old Drive, Chesapeake
This is a casual restaurant that serves up contemporary American cuisine. They have plenty of appetizers, entrees and desserts to choose from. Fido is more than welcome to join you at one of their outdoor tables while you enjoy your meal. 
---
Lockside Bar and Grill
500 N Battlefield Blvd, Chesapeake
This restaurant is located in the heart of Great Bridge and right on the water. They proudly support their local fishmerman and buy local seafood and fresh produce from local farmers. They are open breakfast through dinner and welcome your pup to dine with you on their patio. Although the restaurant is relatively new, their chefs have a combined experience of 30+ years. Enjoy!
---
Bergey's Breadbasket Bakery & More
2207 Mt. Pleasant Rd, Chesapeake
This is a unique eatery that serves up freshly baked breads and pastries. They also have sandwiches, soups, and salads. After a bite to eat, go back in for some of their delicious ice creams. Your furry friend can join you at your picnic table, and maybe you can share some vanilla ice cream on a hot day.
---
Norfolk
Dog-n-Burger
2001 Manteo St, Norfolk. This is a small, American cuisine diner that has been around for five decades. They serve mainly hotdogs and hamburgers, but also have bbq and other sides. Their crinkle cut fries are one of the best in town. Locals highly recommend their food and prefer them over fast food chains. Stop here for a bite to eat and share a plain burger with your dog.
---
Little Dog Diner
1917 Colley Ave, Norfolk
This is a classic diner, serving up some good old fashioned food. They're open for breakfast and lunch. They've only been around since 2015, but their food has been a hit since. They offer daily early bird specials and a discount for military and first responders. After your meal, treat yourself to one of their delicious floats. Sit outside with Fido, and they'll love him almost as much as you do.
---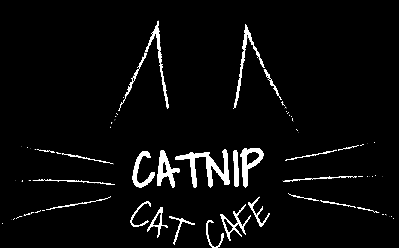 Catnip Cat Café
2200 Colonial Ave suites 19 & 20, Norfolk
This isn't a BYOP (pet) café, but definitely worth the mention! If you enjoy the company of cats while having a cup of coffee or tea, this is definitely a place for you. The Catnip Cat Café has 2,000 square feet of space for their adoptable shelter cats to roam freely 24/7. Reservations are not required, but if you make one, you'll receive a complimentary drink. Due to health department regulations from fur, food is not available for purchase, but they have plenty of kitties needing a loving home!